2019 Summer Projects Announcement
SEALNet Project Vietnam 2019
Full Bottle. Fewer Bottles.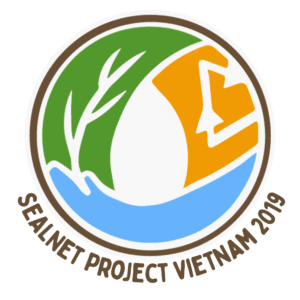 Hanoi, Vietnam
July 8-21, 2019
SEALNet Project Vietnam 2019 (PV19) is a lively 2-week service leadership program that focuses on the children residing on the banks of the Red River in Hanoi, Vietnam. The project aims to equip them with practical tools and solution-oriented lessons that focus on plastic pollution so that they may acquire the will and the skills to solve community problems that include, but are not limited to, environmental issues. All participants, including mentors and mentees, will sharpen their leadership abilities through the lessons and, while doing so, interpret the interconnectedness between what human beings consume-dispose and the ecosystem. PV19 will end our unique program with a musical performance to fundraise and support our local partners, the S-house Project, and the local SEALNet Hanoi Club.
Apply to become a mentor for SEALNet Project Vietnam 2019: Full Bottle. Fewer Bottles at bit.ly/PV19MentorApp
For more information, kindly visit:
Project Introduction: sealnetpv19.org/project-description
Application Guidelines: sealnetpv19.org/application-guideline
Team Description: sealnetpv19.org/team-description
Please submit your application before 28th March 2019, 11.59PM (GMT+7)
Facebook page: facebook.com/sealnetpv19/
Instagram: instagram.com/sealnetpv19_/
Website: sealnetpv19.org
Email address: sealnetpv19@gmail.com
SEALNet Project Brunei 2019
Youth.RISE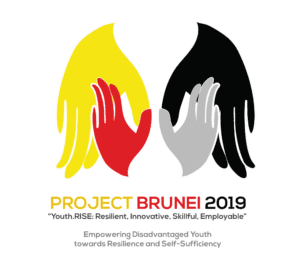 Bandar Seri Begawan, Brunei
July 2019
Project Brunei 2019: Youth.RISE (Resilient.Innovative.Skillful.Employable) is a 2-week service leadership project that focuses on empowering local youths towards self-sufficiency and resilience as they head out into society. During the 2-week project, participants will take part in a Structured Learning Experience (SLE) that is carefully designed based on the two SEALNet pillars: Service and Leadership. The first week will revolve around Leadership and follow the theme of Enhancing youth resilience through service leadership, aiming to equip mentors and mentees with the necessary skills to alleviate unemployment in their community. With the theme of Youth.RISE, the second week will consist of Service activities directed at the local youth in Brunei, with the hopes of strengthening their grit and resilience, encouraging them to be more innovative and resourceful, and equipping them with essential soft skills, thus empowering them to improve their own employability.
Apply to become a mentor for SEALNet Project Brunei 2019: Youth.RISE at http://bit.ly/PB19MentorApp
For more information, kindly visit:
PB19 Project Description and Application guidelines: https://goo.gl/zsTevc
Project Proposal: https://goo.gl/ewYWLp
Information package for mentor application: https://goo.gl/jriSvq
Please submit your application before 28th March 2019, 11.59PM (GMT+7)
Facebook page: facebook.com/sealnetpb19/
Instagram: instagram.com/sealnetpb19/
Website: https://sealnetpb19.wixsite.com/website
Email address: sealnetpb19@gmail.com