SEALNet's elders are experienced members who provide guidance to future generations of leaders, by sharing their wisdom, perspective, and history.
Kevin Teo
Kevin Teo is the Chief Operating Officer at AVPN. Prior to that, he was a Founding Partner of Volans, a Social Innovation company with offices in London and Singapore. Kevin was previously Head of East and Southeast Asia at the Schwab Foundation of Social Entrepreneurship and Global Leadership Fellow at the World Economic Forum. Prior to that, Kevin had a nine-year stint in the enterprise software arena in Silicon Valley, Irvine, and Austin. This included work at two Sequoia Capital startups that were acquired by Sun Microsystems and Symantec respectively.
Kevin co-founded SEALNet in 2004. He holds a Master of Gerontology from the Singapore University of Social Sciences, an MS in Information Networking from Carnegie Mellon University, and a BEng with Honors in Computing from Imperial College, London.
In his free time, Kevin can be found chauffeuring his 2 boys to their extra-curricular activities, mentoring Southeast Asian youth leaders or helping foreign domestic workers navigate employment rights and opportunities.
Tu Ngo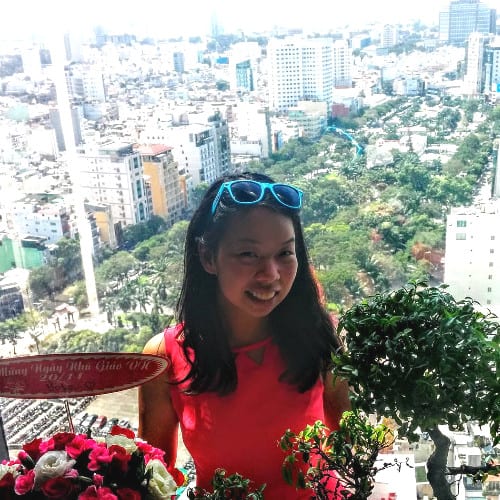 Tu is a passionate builder to serve positive impacts. She is currently curious about what motivates people, what keeps us going – especially through tough times, how to contribute to human's physical & mental wellbeing and adapt to technology and climate change. Tu loves Southeast Asian nature, people and food. She accidentally became an inspirational speaker and is now on a quest to listen to callings the universe may have in store for her. Tu is part of the Obama Foundation's Asia Pacific Emerging Leaders and Forbes 30U30 VN networks and always enjoy elevating & connecting with other like-minded friends!
Tu is experienced in building and growing online learning products, educational programs, fundraising, management, brand-building and scaling ventures from scratch to Series A/B. She was a speaker at EdTech Asia in 2017 and 2018, at Tedx Vietnam in 2016 and introduced President Obama at the Young Southeast Asia Leadership Initiatives Townhall in Vietnam 2016. She is the co-founder of YOLA, Vietnam's fastest growing education company with more than 50,000 students and a focus on building English and critical thinking skills, preparing students to unlock their full potential. 
Tu first joined SEALNet as a high school volunteer in 2005 and went on two lead two of her own projects: PC06 and PV07. She was also the Co-president of SEALNet's chapter at Stanford University during the 2007-2008 cycle.
If you ever meet her, you can talk to her about education, healthcare, startups, investment, Southeast Asia, social entrepreneurship, spiritual healing, community building, public policy and leading/living with purpose!