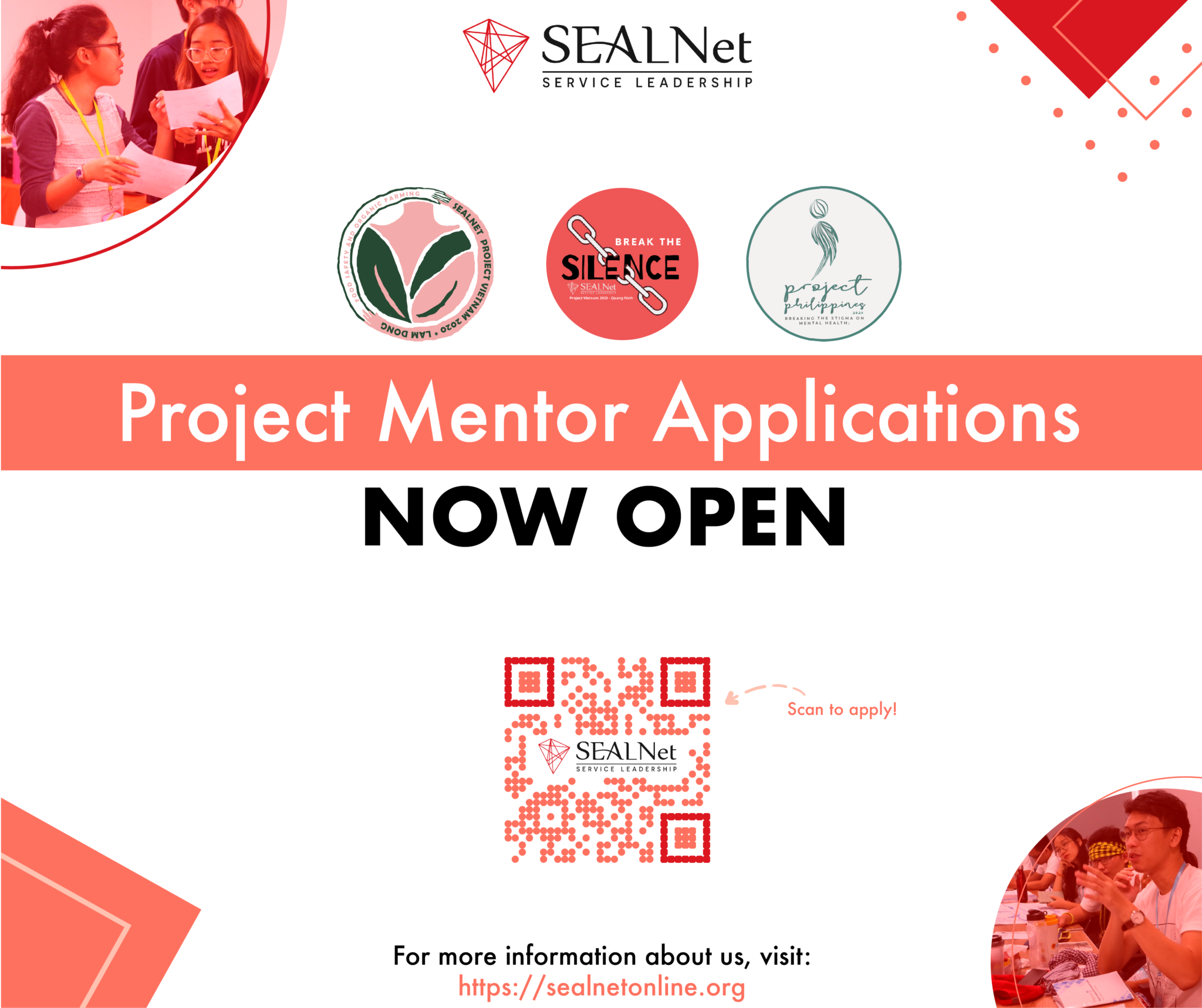 Interested to promote the spirit of service leadership and make an impact in Southeast Asian communities?
Join our projects as a mentor now!
Who can be a mentor?
– Preferrably 18-25 years old
– Passionate in making an impact in Southeast Asian communities
– Of Southeast Asian descent (can be residing anywhere in the world)
– Able to commit fully and be present for the entire duration of chosen project
– Willing to fundraise at least 250 USD for their chosen project
Read the Mentor Application Guidelines and know more about each project here.
Submit your application here (or you may scan the QR code in the photo too).
It is strongly advised for all applicants to go through the application guideline or project description at least once before applying.
You may apply for a maximum of two projects. Each project have their own recruitment committee. Therefore, your application will be reviewed by both of the projects' committee and will be reviewed/contacted for the interview separately.
The three projects available this year are:
SEALNet Project Philippines 2020: Breaking the Stigma on Mental Health;
Baguio City, Philippines
July 26 – August 8, 2020
www.facebook.com/SEALNetPP20/
SEALNet Project Vietnam 2020 Lam Dong: Food Safety and Organic Farming
Ma Danh Village, Lam Dong, Vietnam
July 13 – July 27, 2020
https://www.facebook.com/sealnetpv20.ld/
SEALNet Project Vietnam 2020 Quang Ninh: Break The Silence
Quang Ninh, Vietnam
July 12 – July 24, 2020
https://www.facebook.com/pv20qn/
We look forward to reading your application and hope to meet you in Southeast Asia this summer. Please feel free to forward this opportunity to anyone that you think might be interested.
Like our page for more opportunities to join our projects and summits!
Email: contact@nullsealnetonline.org or co-president@nullsealnetonline.org
SEALNet Facebook Page: https://www.facebook.com/sealnet/